Class6ix is a discovery platform for video news, connecting content providers with an audience online most likely to engage with their content. Using an interface that pairs the simplicity of television with a patent-pending personalization algorithm, Class6ix pulls national, local, and new media sources together into a meaningful newscast for the user.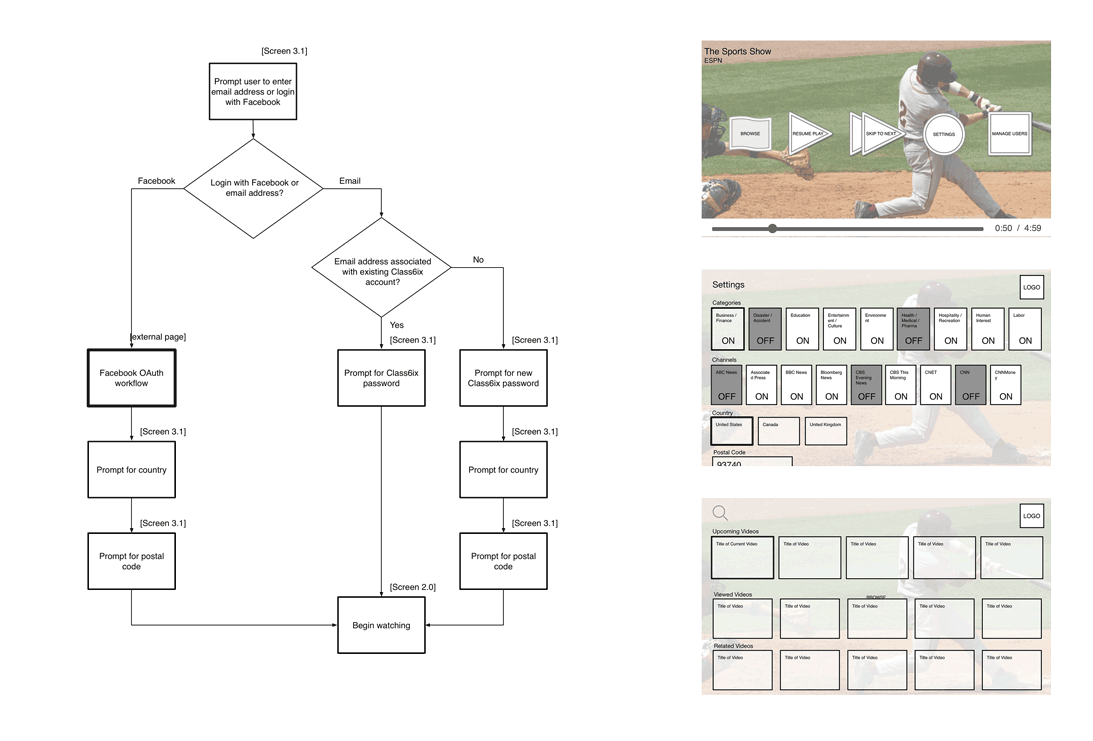 Class6ix hired DXY to develop the interface for their Android TV-specific application. I worked with the client to establish feature lists, plan the user flow, wireframe the design, and finally articulate it as screen renderings, functional documentation and graphic assets.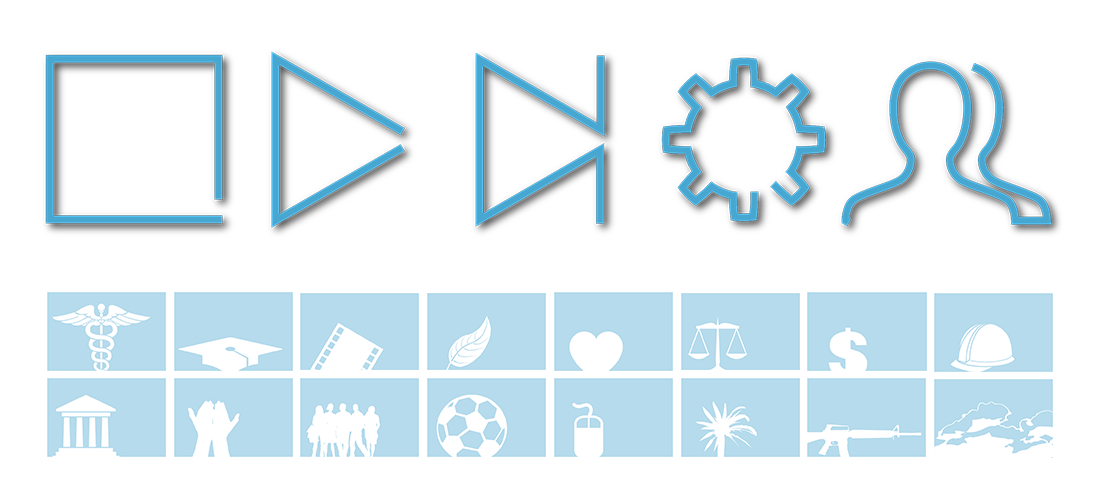 Once the wireframes were set, I went about creating a graphic language for the Android TV app that would be clear to viewers on large screens, be navigable with the simple input features of a remote control, and mesh with Class6ix's existing branding.