Entry for the Cleveland Competition.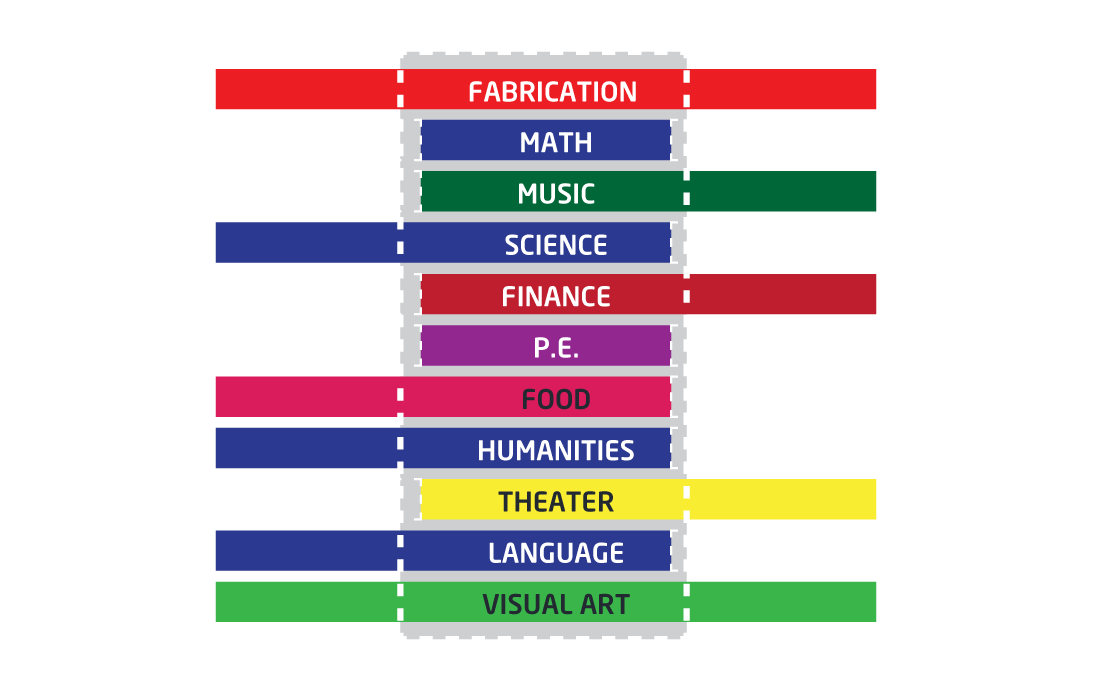 The Cleveland International School is conceived of as a means by which students are progressively socialized into the city at large. To this end, the building is designed around points of "input" and "output" with relation to the city. These interface points are programmatic areas where things are exchanged or distributed, cultural, material, intellectual, or otherwise.
In order to do this, the site analysis involved mapping locations of potential points of cultural exchange within the immediate urban contexts. Places such as Cleveland's theater district, various manufacturing centers, and art galleries, among many others, offered potential partners for older students to interact with in their fields of interest.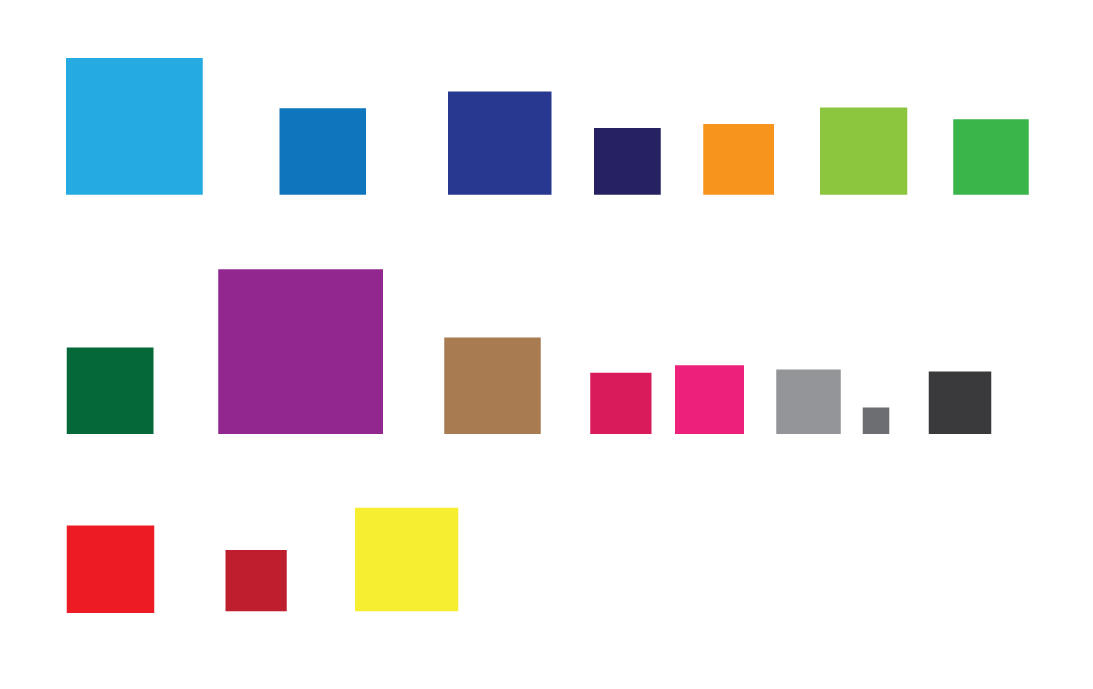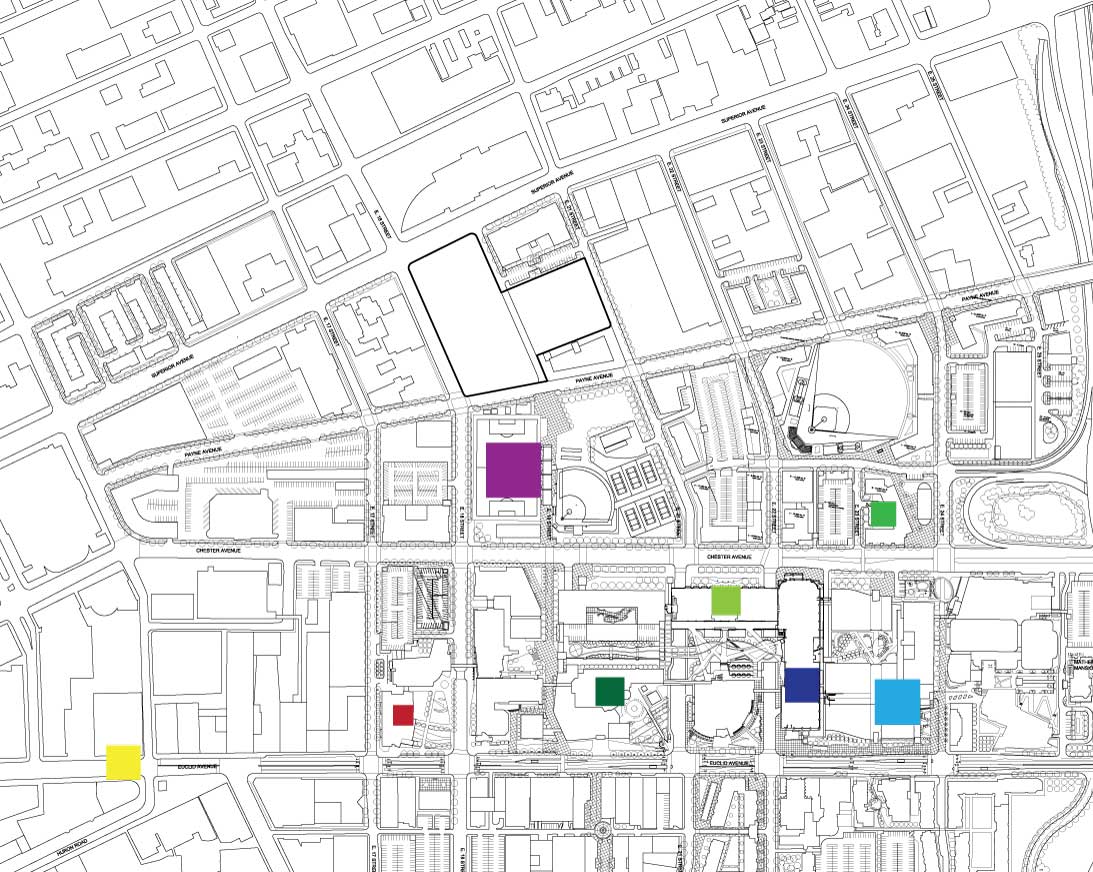 This concept is reflected in the actual architecture of the school. As a student matriculates from kindergarten through high school, his or her environment gradually moves from the insulated, protected center to smaller, more specialized spaces which have the potential to interact with real-world partners in various ways – exchange of material, internships, sale of manufactured products, performance, etc.
The distribution of these interface points informs the arrangement of axes across the site, each corresponding to a piece of the program. Each academic subject cuts a section through the educational life cycle of the student. This loosely radial scheme facilitates the student's transition from a general educational foundation [at the center of the school] to a targeted and customized learning program [closest to the perimeter of the site.]
The axes representing subject areas are projected onto the site following the placement of the opportunities for urban engagement, and upon that the concentric diagram of progression from a sheltered beginning environment to an active and urban perimeter for advanced study and engagement.

Example class schedule locations for three elementary school students.

Example class schedule locations for three high school students.
Materials, media and techniques: Adobe Creative Suite, Revit