With less than a week until the deadline for installation, we needed to completely reconfigure the design for this prefabricated steel stair. Because the apartment was being lived in continuously, we needed to minimize on-site installation time. We built the stair in our shop in four segments. These were then driven to the site, hoisted into place, bolted to reinforced walls, and welded together over the course of one day. We bolted the top and second-from-bottom segments in place first, as they attached directly to the existing walls. We then welded the bottom segment and the upper riser segment in place, completing the stair. On-site installation of the stair and treads took less than a day.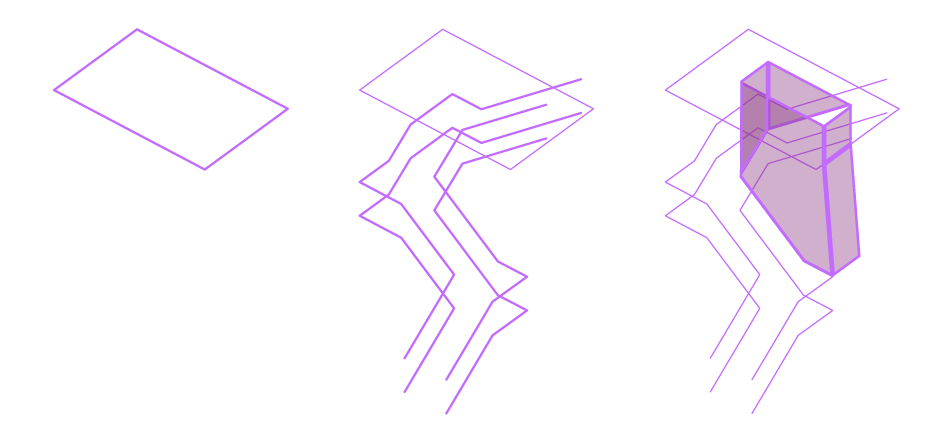 We wanted the railings to be incorporated into a sculptural element defining the space between the two main runs of stairs. As this sculptural element only needed to provide lateral bracing and decoration, we allowed the cobweb-like array of rods to grow organically, provided it did not overstep the boundaries of the space required for people to use the stair. This chaotic arrangement of steel rods masks the ordered geometry of the actual railing and translates the standard gesture of the railing into a gracefully turning singular composition.
Materials, media and techniques: AutoCAD, digital fabrication, hand fabrication, steel