The site for this cafe was a first-floor space on the east side of Cleveland, OH. Formerly an apartment, the space was divided into three rectangular floor plates of roughly 300 square feet each [10' x 30'.]

The first task was to ascertain if keeping the existing split-level arrangement might be more trouble than it was worth, and if it would be beneficial to remove the split level in favor of a single continuous floor. Keeping the split-level arrangement turned out to be the clear solution.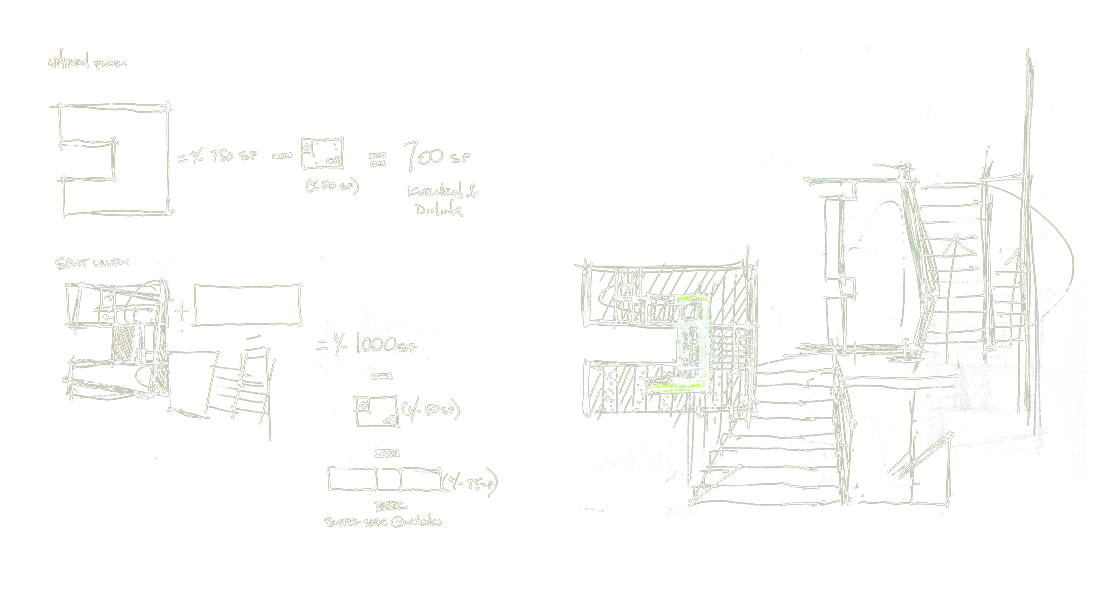 These sketches show preliminary investigation into formal strategies, site constraints, lines of sight, and considerations of experiential sequencing in the space.

The tight space stipulated that any large-scale formal moves would have to encompass multiple functions if they were to be spatially efficient enough to work. After a long series of sketches, digital models and iterations, we realized that we could accomplish this with a set of stacked rectilinear forms. The top form begins as a chalkboard wall behind the bar, then wraps over the downstairs opening forming a railing. The middle form is the bar itself, interrupted to allow access but subsequently continuing into the lower level to create cabinets above the prep table, which is itself the third form. Each element is distinguished by material quality, but relates to the others through formal similarity. Each of the three bridges at least two of the three volumes that make up the site, creating a counterpoint to the existing interior massing.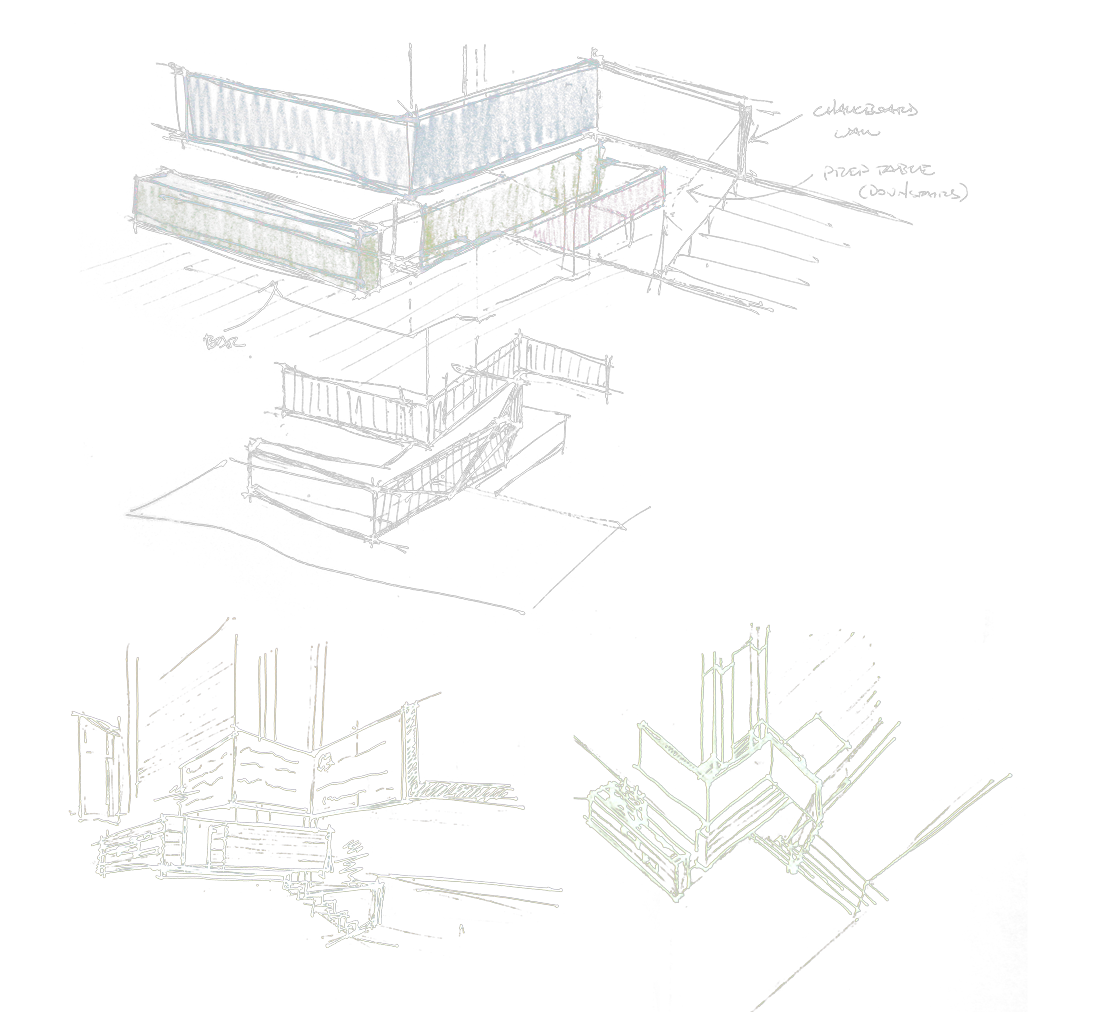 Materials, media and techniques: Adobe Creative Suite, AutoCAD, hand drawing, Rhinoceros